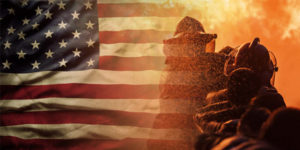 We offer clean air solutions that meet high expectations and changing needs, helping you maximize production efficiency, improve work environments and reduce environmental impact.
Vehicles in fire stations discharge diesel exhaust into breathing areas. Exposure to these toxic gases and particulates is linked to cancer and other deadly diseases. Nederman systems connect directly to the vehicle tailpipe to remove contaminants and protect our front line first responders.
Exhaust Extraction
Removing vehicle exhaust keeps your employees, equipment and facility healthy and in good working order
General ventilation and re-circulation systems are not enough to extract volatile diesel fume. The most effective method of capturing and removing of vehicle exhaust fumes is to capture at source. Capturing the vehicle exhaust gases provides a safer and more pleasant working environment.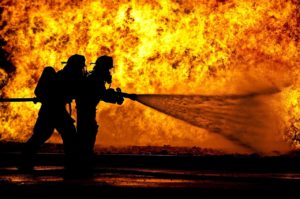 Nederman's exhaust extraction systems are designed specifically for emergency vehicles. The exhaust fumes are removed right from the tail pipe, which is the only effective way of doing it. More than 100,000 Nederman exhaust extraction systems installed in emergency stations all over the world is a proof for that.
Whenever there is a need to run combustion engine vehicles indoors, there is a need for vehicle exhaust extraction. It can be hard to realize how quickly vehicle exhaust emissions from a cold-start engine can reach toxic levels within a closed building. It's actually only a matter of minutes. Repeated exposure to hazardous and carcinogenic exhaust fumes at lower levels can wreak dire health effects over time.
Without control and removal, the vehicle exhaust can lead to:
Worker illness
Heavier facility maintenance
Damage to the sensitive electronics in servicing equipment
Exhaust rails and tracks for moving vehicles
Nederman systems with exhaust rails and tracks for vehicles in motion offer economical and reliable solutions with direct capture and evacuations of gases from the exhaust pipe, which is the only effective method. The extraction unit comprises of the trolley, suction hose and nozzle attached to the vehicle's exhaust pipe. The vehicle pulls the extractor unit along the track with constant and safe evacuation of the exhaust gases.
Nederman exhaust extraction systems
Track systems – cost effective back-in systems for small to medium large stations
Rail systems – high capacity drive-through or back-in systems for medium and large stations
Nederman nozzle/hose attachments
Nederman Track and Rail Systems are available with pneumatic or magnetic attachment and release. The pneumatically attached nozzles are perfect for stations where vehicle types vary, whereas electromagnetic attachments offer extraction efficiencies second to none.
Electromagnetic systems
The electromagnet attaches the extraction unit to the vehicle
Enables quick exits
Superior exhaust removal capacity
Outstanding for stations with high callout frequencies
Comes with Nederman MagnaRail, MagnaTrack, and MagnaStack
Pneumatic systems
The nozzle is expanded with compressed air for tight fixing and sealing around the tail pipe
Perfect for stations where vehicles types vary
Two sizes of nozzles for different tail pipes
Quick coupler for easy change of nozzles
Comes with Nederman Pneumatic Rail System PRS and Pneumatic Track System PTS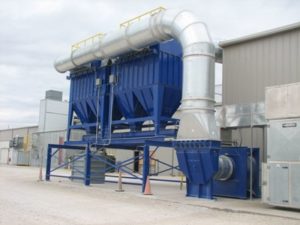 The Nederman machining concept has been developed to provide metalworking companies with products and systems that cover their current and future needs. We are the only company in the world who has an overall picture of clean air challenges in metalworking and how to solve them. Our solutions help to achieve better working environments, reduced environmental impact and improved production efficiency.
FOR MORE INFORMATION CLICK HERE
Firefighter Cancer Support Network